Home
Blog
Composers
Musicians
Black History
Audio
About Us
Links
Composers:
Adams, H. Leslie
Akpabot, Samuel Ekpe
Alberga, Eleanor
Bonds, Margaret Allison
Brouwer, Leo
Burleigh, Henry Thacker
Coleridge-Taylor, Samuel
Cunningham, Arthur
Dawson, William Levi
Dede, Edmund
Dett, R. Nathaniel
Elie, Justin
Ellington, Edward K. "Duke"
Euba, Akin
Garcia, José Mauricio Nunes
Hailstork, Adolphus C.
Holland, Justin
Jeanty, Occide
Johnson, James Price
Joplin, Scott
Kay, Ulysses Simpson
Khumalo, Mzilikazi
Lambert, Charles Lucien, Sr.
Lambert, Lucien-Leon G., Jr.
Lamothe, Ludovic
Leon, Tania
Moerane, Michael Mosoeu
Perkinson, Coleridge-Taylor
Pradel, Alain Pierre
Price, Florence Beatrice Smith
Racine, Julio
Roldan, Amadeo
Saint-Georges, Le Chevalier de
Sancho, Ignatius
Smith, Hale
Smith, Irene Britton
Sowande, Fela
Still, William Grant
Walker, George Theophilus
White, José Silvestre
Williams. Julius Penson
AfriClassical Blog
Companion to AfriClassical.com


Guest Book
William J. Zick, Webmaster, wzick@ameritech.net

© Copyright 2006 - 2022
William J. Zick
All rights reserved for all content of AfriClassical.com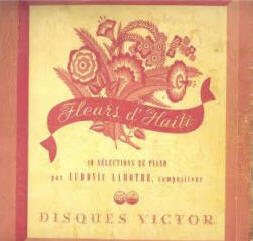 Fleurs d`Haiti, 10 Selections de Piano par Ludovic Lamothe Compositeur; Disques Victor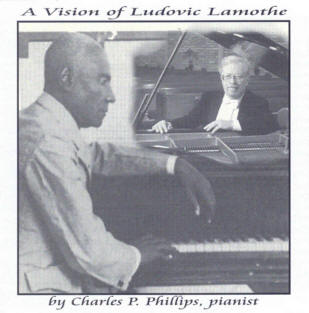 « A Vision of Ludovic
Lamothe »
by Charles P. Phillips, pianist
IFA Music Records (2001)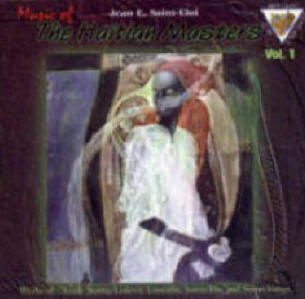 Music of The Haitian Masters
La dangereuse et al.
Jean E. Saint-Eloi, Midi guitar
IFA Music Records 256 (1999)
CD & MP3 Available
Amazon.com
www.amazon.com/
Music-The-Haitian-Masters-Vol-1/dp/B0014BZHKM
ArkivMusic.com
classical/Name/Jusin-Elie/Composer/224493-1
CDBaby.com
iTunes.com
https://itunes.apple.com/
us/album/music-haitian-masters-vol.1/id14492536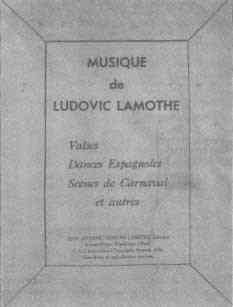 Musique de Ludovic Lamothe
(Music of Ludovic Lamothe)
Home -> Composers -> Lamothe, Ludovic

Français

Audio Sample: MSR Classics MS 1242 (2008); William Chapman Nyaho, piano La Dangereuse

1 Birth
Ludovic Lamothe is one of Haiti's most renowned classical composers. He was born in Port-au-Prince, his country's capital, on May 12, 1882. Both of his parents were pianists, and Ludovic took his first piano lessons from his mother. Vodou Nation: Haitian Art Music And Cultural Nationalism, written by Michael Largey, and published by The University of Chicago Press (2006), is an important reference source for his music.
2 Parents
Lamothe's father and grandfather were pianists, Michael Largey tells us, and his mother was an accomplished poet:

He was the son of Virginie Sampeur (1839-1919), a highly regarded poet. Before her marriage to Ludovic's father, Sampeur was married to poet Oswald Durand, author of the Haitian Kreyol poem "Choucoune." Lamothe's father, Tacite Lamothe, was a pianist, and his grandfather, Joseph Lamothe, was also a proficient instrumentalist.
3 Music Studies
Dominique-René de Lerma is Professor of Music at Lawrence University in Appleton, Wisconsin. He has generously made his research entry on Ludovic Lamothe available to this website. Here is an excerpt:

He studied the piano and clarinet at the Institution St. Louis de Gonzague, moving to Paris for study with Louis Diemer at the Conservatory.
4 Scholarship
Michael Largey explains that Lamothe received a scholarship for his studies at the Paris Conservatory from Germans who did business in Haiti:

Educated at the Institution de Saint Louis de Gonzague in Port-au-Prince, Lamothe developed a reputation for technical facility on the piano and compositional prowess at an early age.
***
Lamothe traveled to Paris in 1910 on a scholarship raised by German merchants residing in Haiti. In Paris, Lamothe studied with Louis Diémer at the Paris Conservatory and held a recital at the Cercle des Annales.
5 Return to Haiti
Michael Largey writes of Lamothe's return to his home country after his education in Paris:

Lamothe returned to Haiti in 1911, where he supported himself by giving piano lessons and performing in private recitals in his home, usually on Sunday afternoons (see fig. 3.1).
6 Works for Piano
We learn from Vodou Nation that Lamothe composed only for his intrument, the piano:

Lamothe, whose compositions were written entirely for piano, found a small but consistent audience in the piano parlors and salons of middle- and upper-class Haitian homes.
7 Black Chopin
Prof. Dominique-René de Lerma says of Lamothe:

He was known as the "Black Chopin" in acknowledgment of his performances of that composer's works.
A Vision of Ludovic Lamothe is a 2001 CD from IFA Music Records which features pianist Charles P. Phillips. The liner notes relate:

On his return to Haiti, Lamothe was in great demand as a pianist and on one very special occasion, he was invited to perform in the Rex Theatre to commemorate the anniversary of the death of Frederic Chopin. For this concert, Lamothe played Chopin's famous "Polonaise in A Flat". It should be mentioned that Chopin was Lamothe's favorite composer and it was at this event that he was labeled "un Chopin noir" (A Black Chopin).
8 Vodou Inspiration
We learn from Vodou Nation that Lamothe turned to Vodou for musical ideas:

Lamothe was limited by Haitian elites' low tolerance of materials from the peasant culture, especially Vodou, yet he managed to write several works that drew upon Vodou inspiration.
***
Through his efforts to incorporate lower-class musical styles, including the music of the Vodou ceremony into the classical repertoire, Lamothe engaged in what I term a "vulgarization" of Haitian music.
9 Méringue
Largey describes the role of the méringue in Haitian society:

Composers such as Lamothe were working at a time when pianists expected Haitian popular music to uplift them musically and enrich them culturally; the méringue was, to borrow a contemporary term, a "crossover" genre that appealed to more than one social group. As a genre that not only served different class strata in Haiti but also allowed cross-class performance of social and political issues, the méringue was an important source of interclass contact in early to mid-twentieth-century Haiti.
***
Lamothe's repertoire included several types of méringue, from the most formal, elite-oriented forms to the méringue of the street.
10 La Dangereuse
The author characterizes La Dangereuse as having the slow tempo appreciated by the elite:

On the elite end of the music spectrum was Lamothe's "La Dangereuse," a méringue lente, or slow méringue. With its slow tempo, restrained dynamics, and gentle expressive style, the méringue lente was the preferred style of elite salon recitals. "La Dangereuse" is a typical Haitian méringue lente with its characteristic quintolet or cinquillo rhythm. In most slow méringues, the quintolet rhythm moves back and forth from treble to bass registers. In "La Dangereuse" however, the cinquillo rhythm is mostly in the left hand, giving the treble part a tranquil, vocal character (see ex. 3.2).
***
Musicians like Lamothe performed méringues lentes in private recitals or in Sunday afternoon salons in which friends and family members insulated themselves from the pressures of everyday life in a cultured enclave.
11 Nibo
Nibo was Lamothe's winning submission in a contest for the best Carnival méringue:

By aligning themselves with the anti-occupation sentiments of the Carnival crowds in song, Haitian elites could participate in political resistance against the occupation by performing méringues de Carnival or Carnival méringues in the privacy of their private piano parlors. Perhaps the best example of this was Lamothe's "Nibo," which won the 1934 Port-au-Prince city council competition for the best Carnival méringue (Dumervé 1968, 247; Corvington 1987, 312).
12 Carnival Melody
Largey analyzes the musical character of the very successful méringue called Nibo:

According to an article in Le Nouvelliste in 1934, "Nibo" was enjoyed by all strata of Haitian society.

Like most Carnival music, "Nibo" gave participants an easily recognizable melody and several opportunities for them to punctuate the song with gestures and shouts.
***
In "Nibo," Lamothe eschewed the more complicated, contrasting development section of "La Dangereuse" in favor of a dramatic and endlessly repeatable musical phrase that could be easily memorized and subsequently performed by street crowds.
13 Liberation Anthem
The political implications of Nibo are significant, Largey writes:

While the musical structure of "Nibo" is unremarkable, its social and political meanings for Haitian audiences are noteworthy. The occupation of Haiti by U.S. Military forces was scheduled to end on 21 August 1934, approximately six months after the 1934 carnival.
***
In this context, "Nibo" was understood as an anticipatory anthem for the celebration to come in August 1934.
***
The enthusiastic reception of "Nibo" by Haitian audiences is all the more important since, unlike most popular méringues, "Nibo" was published without words.
14 National Music
The author tells us it was Lamothe who publicly raised the issue of the possibility of a national music for Haiti:

In response to his own rhetorical question posed in an article titled "Pouvons-nous avoir une musique nationale?" (Can we have a national music?) (Lamothe 1935), Lamothe turned his attention to the Haitian méringue and the songs of the Vodou ceremony. By stressing the common African ancestry of both the méringue and the Vodou ceremonial music, Lamothe believed that he could overcome the limitations each genre had as a potential national music, representing the Vodou Nation.
15 Eviction
The author describes the composer's loss of his longtime residence:

Toward the end of his career, Lamothe was plagued with financial difficulties, and, on 9 February 1944, he was evicted from his home of more than thirty-six years. His popularity among elite music lovers prompted a fund-raising campaign.
***
Within a few months, the fund drive raised $4,248.94, which was used to make a downpayment on another home for Lamothe (Herissé n.d.).
16 Publishing
Largey writes that just two of Lamothe's compositions were published abroad while he was alive:

Lamothe's precarious finances were due, in part, to the difficulty of making a living as Haiti's foremost pianist-composer. Lamothe had only two compositions published outside Haiti during his lifetime: the méringue "La Dangereuse," published in Hamburg, Germany by Musicalien Druckerei (n.d.) and the "melodie" for voice and piano titled "Billet," printed by Imprimerie Roeder in Paris (n.d.). Most of Lamothe's works, however, were released by the composer in Haiti and were copied and printed at his own expense.
17 Legacy
One of Lamothe's works, Danza No. 3, is analyzed in an article by Claude Carré in the September 2000 issue of the online magazine Boutoures. Carré says of Lamothe (Translation from French):

He represents the nationalist movement in Haitian classical music. A former student of the National Conservatory of Music of Paris, an emblematic figure, a piano virtuoso and a performer of Chopin, Lamothe left us a number of important compositions for piano.
18 Death
The liner notes of A Vision of Ludovic Lamothe tell us:
In his later years Lamothe was made Chief of Music of the Republic of Haiti. He died on April 4, 1953. Although during his lifetime only a handful of his works were published, in 1955 his family gathered his manuscripts and published them privately in Port-au-Prince.
19 Sheet Music
The book of Lamothe's sheet music is Musique de Ludovic Lamothe (Music of Ludovic Lamothe). It is out of print, but Suzanne Flandreau, Head Librarian and Archivist at the Center for Black Music Research, Columbia College Chicago, tells us it is available at numerous libraries via an online search tool http://www.oclc.org/worldcat/ She adds that a local librarian may be able to arrange an interlibrary loan if necessary.

20 Lamothe CD
A Vision of Ludovic Lamothe is a recording on the IFA Music Records label, released in 2001. It features piano works performed by Charles P. Phillips, a concert pianist who specializes in the Latin American and Caribbean repertoire. The liner notes explain that the CD is a project of the Cultural Enlightenment Association of Ife. The pieces include Ballade in A Minor (Scenes de Carnaval #2) (6:17), Danza No. 1 (La Habanera) (3:27), Evocation (5:46), and Danse Espagnole No. 4 (5:15).

21 Haitian Masters
Three of Lamothe's works are also available on Music of The Haitian Masters, IFA Music Records 256 (1999): Scherzo (5:42), Sobo (3:07), and Meringue Haitienne, La dangereuse (7:24). The works on Music of the Haitian Masters were all composed for solo piano, but are performed by Jean E. Saint-Eloi on MIDI guitar. The other Haitian composers whose works are included on the CD are Justin Elie (1883-1931), Occide Jeanty (1860-1936) and Solon Verret. They are profiled at this website as well.

22 Works
Prof. Dominique-René de Lerma
CD: Voix et Tambours d'Haiti; Emile Desamours, conductor (1999; Bouquet Créole des nos Vingt Ans).
Billet, for medium voice & piano. Paris: n.p. [?].
Danza, orchestra, no. 1.
Danza, orchestra, no. 2.
Danza, orchestra, no. 3.
Danza, piano, no. 4 (1953). Port-au-Prince: Jean, Antoine, Ferdinand Lamothe, 1955 (Valse, danses espagnoles, scènes de carnaval et autres).
LP: Ruth Norman, piano. Opus One 39 (1978).
Dangereuse, for piano.
Fantaises
Feuillet d'album, for piano.
CD: Paul Shaw, piano. (Le grand tour; Paul Shaw plays Caribbean art music).
Fleures d'Haiti, for piano.
78rpm [?]: Victor; Ludovic Lamothe.
La dangereuse; Meringue haitienne, for piano. Bruxelles: Mahillon. 78rpm [?]: Victor.
CD: Jean Ernst Saint-Eloi, guitar, MIDI realised. (1999; Music of the Haitian masters, vol. 1).
Les jasmines
Nibo, Merengue de carnaval, for piano. New York: [n.p.?].
Papillons noirs, for piano. Bruxelles: Mahillon.
Retraite aux flmbeaux, for orchestra. Arr. By John Jost.
Scherzo, for piano.
CD: Jean Ernst Saint-Eloi, guitar, MIDI realised. (1999; Music of the Haitian masters, vol. 1).
Sobo, for piano.
CD: Jean Ernst Saint-Eloi, guitar, MIDI realised. (1999; Music of the Haitian masters, vol. 1).
---- for guitar, arr. by Frantz Casséus.
LP: Frantz Casséus, guitar. Folkways FP-811 (1953).
Sous la tonelle, for orchestra.
Tango, for piano. Port-au-Prince: Jean, Antoine, Ferdinand Lamothe, 1955. Library: Library of Congress.
Valse de concert
2 Valses de concert
Valses, danses espagnoles, scenes de carnaval et autres, for piano. Port-au-Prince: Jean, Antoine, Fernand Lamothe, 1955. Library: Library of Congress.

Contents of anthology:

Danses Espagnoles
No. 1 en sol majeur.
No. 2 en la mineur
No. 3 en fa mineur
No. 4 en si mineur
No. 5 en mi mineur
No. 6 Tempo di valse [C sharp minor/D flat major]
No. 7 en re mineur
No 8 en mi b [flat] mineur
No 9 [G minor/major]

La Dangereuse: Meringue Hatienne

Nibo (Méringue de Carnaval)

Habanera (Danza No. 1)
Danza No. 2
Danza No. 3
Danza No. 4

Scénes de Carnaval
1.Prélude
2.Chanson d'Amour
3.Ballade
4.Danse Capoise
5.Retraite aux Flambeaux

Libellule: Caprice pour piano

Scherzo

Gavotte dans le style ancien

Loco

Sobo

Sous la Tonnelle

Feullet d'Album No. 1

Feullet d'Album No. 2

Evocation

Valse de concert en la bemol

Valse-Impromptu

Souvenir – Intermezzo – Valse

Valse Romantique

Déclaration

23 Bibliography
Prof. Dominique-René de Lerma
Black music research journal v10n2, p318 (-1953)

Bull 1964

Carter, Madison H. An annotated catalogue of composers of African ancestry. New York: Vantage Press, 1986.

Dauphin, Claude. Notes pour l'audition de Ludovic Lamothe, Claude Dauphin, Edouard Wooley, Justin Elie, Werner Jaegerhuber, Michel-Étienne Descourtilz, Robert Durand, Carmen Brouard. Montréal: Société des Recherche et de Diffusion de la Musique Haitienne, 1979. 11p.

Largey, Michael. "Lamothe, Lucien" in International dictionary of Black composers, ed. by Samuel A. Floyd, Jr. Chicago: Fitzroy Dearborn, 1999, v2, p710-713.

Lerma 1970, p197 (also Lamothe)

Southern, Eileen. "Lamothe, Ludovic" in Biographical dictionary of Afro-American and African musicians. Westport: Greenwood Press, 1982, p237. (The Greenwood encyclopedia of Black music).

Spencer 1987 (Lamothe, Ludovic)



This page was last updated on March 5, 2022