Home
Blog
Composers
Musicians
Black History
Audio
About Us
Links
Composers:
Adams, H. Leslie
Akpabot, Samuel Ekpe
Alberga, Eleanor
Bonds, Margaret Allison
Brouwer, Leo
Burleigh, Henry Thacker
Coleridge-Taylor, Samuel
Cunningham, Arthur
Dawson, William Levi
Dede, Edmund
Dett, R. Nathaniel
Elie, Justin
Ellington, Edward K. "Duke"
Euba, Akin
Garcia, José Mauricio Nunes
Hailstork, Adolphus C.
Holland, Justin
Jeanty, Occide
Johnson, James Price
Joplin, Scott
Kay, Ulysses Simpson
Khumalo, Mzilikazi
Lambert, Charles Lucien, Sr.
Lambert, Lucien-Leon G., Jr.
Lamothe, Ludovic
Leon, Tania
Moerane, Michael Mosoeu
Perkinson, Coleridge-Taylor
Pradel, Alain Pierre
Price, Florence Beatrice Smith
Racine, Julio
Roldan, Amadeo
Saint-Georges, Le Chevalier de
Sancho, Ignatius
Smith, Hale
Smith, Irene Britton
Sowande, Fela
Still, William Grant
Walker, George Theophilus
White, José Silvestre
Williams. Julius Penson
AfriClassical Blog
Companion to AfriClassical.com
William J. Zick, Webmaster, wzick@ameritech.net

© Copyright 2006 - 2022
William J. Zick
All rights reserved for all content of AfriClassical.com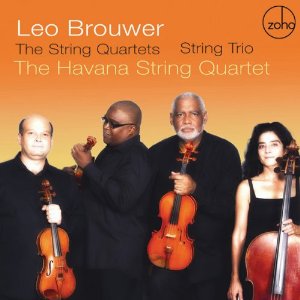 Leo Brouwer: The String Quartets,
The String Trio
Havana String Quartet
Zoho Records 201108 (2011)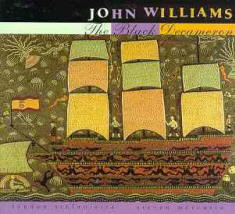 The Black Decameron
John Williams, guitar
London Sinfonietta
Steven Mercurio, Conductor
Sony 63173 (1998)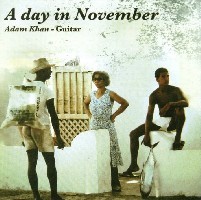 A day in November
Adam Khan, guitar
Dinmore DRD052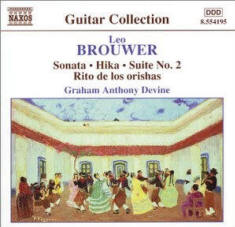 Leo Brouwer: Sonata et.al.
Granham Anthony Devine, guitar
Naxos. 8.554195 (2003)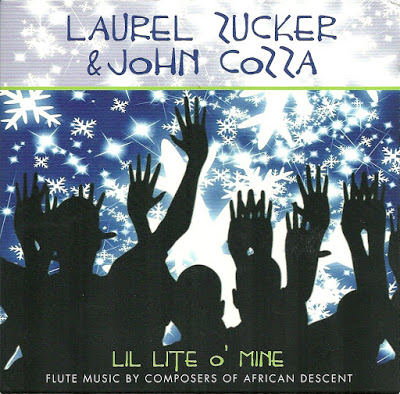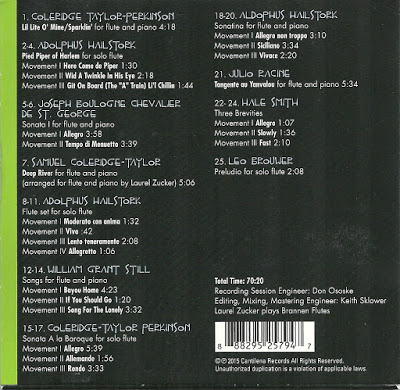 Home -> Composers -> Brouwer, Leo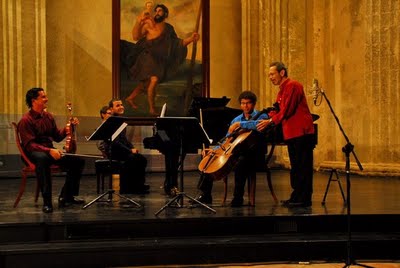 Leo Brouwer conducts the concert Norteamerica
y su música (North America and Its Music),
which focused on works of Jewish composers and was held in Havana on August 4, 2011. Performers were: Fernando Muñoz, violin; Alejandro Martínez, cello; and Leonardo Gell, piano.
Audio Samples:
1 GHA 126.025 (1998); Concierto de Volos - Leo
Brouwer / Concierto de Aranjuez - Joaquin Rodrigo /
Serenade, Op. 50 - Malcolm Arnold; Costas Cotsiolis,
guitar; Orquesta de Cordoba; Leo Brouwer, Conductor
Concierto de Volos
a Aeolian Serenade
b The Sphynx
c Bacchus Dance in Agria's Beach
2 GHA 126.046 (2001); Three Double Concertos;
Costas Cotsiolis and Isel Rodriguez Trujillo, guitar;
Orquesta
de Cordoba; Leo Brouwer, Conductor; Concierto para
guitarra, violin y arcos "Omaggio a Paganini"
a Pasacalle
b Interlude
c Concerto grosso
1 Birth
The Afro-Cuban composer, classical guitarist and conductor we now know as Leo Brouwer was named Juan Leovigildo Brouwer when he came into the world in Havana, Cuba on March 1, 1939. His enormous influence on guitar music in particular and classical music in general is demonstrated by more than a hundred recordings on which he has played, composed or conducted. Brouwer's compositions reflect classical, Afro-Cuban, jazz and avant-garde influences. His many film scores have brought his music to the attention of a huge audience around the world. Brouwer's influence in his native country results in part from the important positions he has held in Cuban music institutions.

2 An Early Start
Young Leo's father, Juan Brouwer, was a doctor and an amateur guitarist. Leo first learned music from his father and his aunt, Caridad Mezquida. His great-uncle was the well-known composer and pianist Ernesto Lecuona. Leo began playing the guitar himself at age 13. His first significant teacher was Isaac Nicola, a virtuoso guitarist who also composed for his instrument and arranged the music of others for guitar. Leo was only 17 when he made his own professional debut. Early compositions include Prelude (1956) and Fugue (1959), both influenced by Bela Bartok and Igor Stravinsky. His academic training took place in the U.S., at the Julliard School of Music and the Hartt College of Music, where his major subject of study was composition.

3 Positions in Cuba
After completing his music education, Brouwer returned to Cuba. There he immediately became a major figure in his country's music establishment. From 1960 to 1961 he was the Music Advisor to the National Radio and Television Company in Havana. In 1960, Brouwer became Director of the Instituto Cubano de Arte e Industria Cinematograficos [Cuban Institute of Film Arts and Industry]. That position is one of the reasons that the composer has written more than 30 film scores, some of which were box-office hits around the world. Brouwer was also a Professor of Composition at the Conservatorio Nacional [National Conservatory] from 1961-67.

4 Style of Composing
Steven Thachuk has written the liner notes for the CD Brouwer: Guitar Music, Vol. 2, Naxos 8.554553 (2001). He notes:
As a composer, however, Brouwer is primarily self-taught, and his development as a creator of music can be traced logically through three stages of compositional style. His first period began in 1954 with a series of pieces that explored the possibilities of the guitar. Brouwer makes free use of musical materials from his Cuban roots. Pieces with traditional forms such as fugue are present alongside works which incorporate the vital rhythmic energy of his homeland.

In 1961, Brouwer attended the Warsaw Autumn festival in Poland, and came into contact with the music of avant-garde composers such as Penderecki, Baird and Bussotti. By 1968, he had assimilated these ideas into an entirely unique and personal style.
The composer has referred to his current compositional style as "national Hyper-Romanticism". His piece for guitar orchestra, Acerca del sol, el aire y la sonorisa (1978), was the first in this mature phase. It displays all the characteristics of his new style: a return to Afro-Cuban roots mixed with elements of tonality, traditional form, programmatic gestures, and minimalism.
5 Concerts and CDs
The liner notes for Brouwer's Concierto de Volos [Volos Concerto] (28:01), GHA Records 126.025 (1998), provide an overview of his many live performances and recordings:
He has been heard as both composer and classical guitarist at virtually every major music event in the world, and is also the author of the famous work Cancion de gesta (Epic Poem), recorded and played by the most important orchestras in the world. His discography is comprised of over a hundred commercial recordings, and his works have been recorded by personalities, such as John Williams, Julian Bream, Franz Bruggen, Harry Sparnay, as well as musical centers such as The Toronto Festival, the BBC Chamber Orchestra and the Liège Festival, among others. In 1993, he composed the music for Alfonso Arau's internationally acclaimed, award winning Like Water for Chocolate.
6 Diverse Output
As a composer, Brouwer has not limited himself to music for guitar. The liner notes for Cuban Landscape: The Music of Leo Brouwer, Koch 3 1174 2 (1994), show just how diverse his output has been:
Brouwer also has an extensive catalogue of symphonic, chamber and instrumental works, including music for solo cello, piano, percussion, a flute concerto, a harp concerto...
7 Latin Grammy
Leo Brouwer initiated the Havana String Quartet in 1980. It recorded Leo Brouwer: The String Quartets and String Trio on the ZOHO Music label as ZM 201108 (2011). As Leo Brouwer writes:
This recording won the LATIN GRAMMY for Best Classical Recording in November 2010!
The disc was released to the public in August 2011.

8 Quartets & Trio
Leo Brouwer writes in the liner notes that he wrote the First Quartet (19:54) in 1961 and dedicated it In Memory of Bela Bartok. The work won the composer First Prize in Cuba's National Composition Competition in 1963. Brouwer wrote the Second Quartet (6:17) in 1968, and called it:
Rem Tene Verba Sequentur (Know the Matter and the Word will follow).
The composer wrote the String Trio in 1959 while he was a student at Juilliard. The Fourth Quartet (13:11) dates from 2007 and is a world premiere recording. The Third Quartet (20:53) dates from 1991-97 and has four movements:
Ritual Voice for New Year's Eve
(5:11)

Through the Body of the Wind
(5:07)

Impossible Dance
(6:04)

The Rhythm of the Night Changed
(4:31).
9 Conductor
As a conductor, Brouwer is well-traveled and has been much appreciated by his audiences. Among the ensembles he has led are the Berlin Philharmonic Orchestra, the Scottish National Symphony Orchestra, the BBC Chamber Orchestra and the Mexico National Symphony Orchestra. Brouwer has been General Manager of the Cuban National Symphony Orchestra. Since 1992 he has led the Orquesta de Cordoba. He is also founder and director of the Cuban Guitar Competition and Festival, held every other year.

10 Cordoba
Leo Brouwer is founder of the Orquesta de Cordoba [Cordoba Orchestra], an accomplished symphony orchestra in the Andalusia region of Spain. The liner notes for the world premiere recording of his Concierto de Volos, GHA Records 126.025 (1998), tell how the ensemble was founded by Brouwer and took shape in his experienced hands:
The Orquesta de Cordoba was created in 1992 by the regional Council of Andalusia and the municipality of Cordoba. Artistic direction of the orchestra was entrusted to the composer and conductor Leo Brouwer. Among the motives for his designation also as the conductor of this orchestra, the Orquesta de Cordoba was pleased to remind and underline the master's vast experience, his international prestige and especially the enthusiasm with which he assumed under all aspects the enormous mission involved in the creation of a new orchestra.
Habanos News published an interview with Leo Brouwer on February 22, 2011 in which he gave an overview of his time with the Orquesta de Cordoba:
I founded the Orchestra of Cordoba, in Andalusia, and I was its leading conductor for almost 10 years, which brought a lot of happiness to my life, especially in my executive role. It is a thousand-year-old beautiful city, but it didn't have a strong history of classic music or symphonic orchestras
11 3 Composers
GHA Records and the Orquesta de Cordoba assembled a program of three soloists and three composers for the 1998 world premiere recording of Brouwer's Concierto de Volos. Guitarist Costas Cotsiolis begins the program with Brouwer's work. Next comes the renowned Concierto de Aranjuez (22:30) by the Spanish composer Joaquin Rodrigo. The guitar soloist is Scott Tennant. Rounding out the program is Serenade, Opus 50, (5:26) a brief piece by the British composer Malcolm Arnold, performed by guitarist Odair Assad. The liner notes put the CD in context:
This recording represents an important step for GHA in a first time collaboration with Leo Brouwer and the Orquesta de Cordoba bringing together three great soloists in an original program. Due to the fact that the piece was composed in his honor, it is logical that Costas Cotsiolis should be the first musician to record Leo Brouwer's Concierto de Volos. This concerto makes part of the complete solo guitar works by Leo Brouwer which Costas Cotsiolis has been entrusted with at GHA.
12 Concierto de Volos
Brouwer has produced several concertos for classical guitar, including Concierto de Volos [Volos Concerto], which was his sixth. he world premiere recording by GHA Records of Belgium features guitarist Costas Cotsiolis and the Orquesta de Cordoba under the baton of Leo Brouwer. The liner notes explain the origin of the work, its name and its makeup:
The Concierto de Volos, Leo Brouwer's sixth guitar concerto, was composed in 1996 at the request of Costas Cotsiolis. It was therefore dedicated to this talented Greek artist. The concerto was premiered in Volos during the summer of 1997. "As it is the case for most of the guitar concertos that preceded it", says Leo Brouwer, "the Concierto de Volos reflects more the personality of the person to whom it is dedicated than the countryside or local culture to which it seems to refer (the Concierto elegiaco is a portrait of Julian Bream, like the Concierto de Toronto was written in the image of John Williams).
One finds reminders and citations of the atmospheres and themes of the Black Sea and the Mediterranean Sea in the thematic material. I used a theme in the finale that both the Greeks and the Bulgarians respectively claim to have fathered. As for the slow motifs, they are original yet still in the Byzantine spirit. "
13 Newest Concertos
The composer's sheet music is available from the Chester Novello company. Recent guitar concertos of Brouwer are listed at the Web site www.chesternovello.com :
In recent years, Brouwer has continued his unique series of guitar concertos (Concierto No. 7 La Habana, Concierto No. 8 Concierto Cantata de Perugia, and Concierto de Benicassim) as well as writing for a rich variety of other ensembles, most notably his horn trio of 2002, Pictures of Another Exhibition. His latest concerto for guitar is his Double Concerto (Book of Signs)...
14 Cuban Landscape
Cuban Landscape: The Music of Leo Brouwer is a collection of several brief guitar compositions, Koch Schwann 3 1174 2 H1 (1994). The guitarists are Robert Beer, John Draper, Carl Ljungstrom and Steven Patterson. The liner notes relate:
The Musica Incidental Campesina - published in 1978 in Cuba - and the Four Micropiezas - subtitled Hommage a Darius Milhaud - are very popular with guitar duos.
...
Cuban landscape with rain for guitar quartet is part of the series of Cuban landscapes, the others being Cuban landscape with rhumba and Cuban landscape with carillons for solo guitar. The six short preludes of Preludios Epigrammaticos explore a mood suggested by a line of poetry taken from Poemas de Amor by the Cuban poet Miguel Hernandez...
...
Parabola, stylistically from Brouwer's avant-garde period, is in seven sections, but is played continuously.
...
Cancion de Cuna (subtitled Berceuse) and Ojos are based on themes by Grenet and Roig, two popular Cuban composers. Danza del Altiplano is subtitled Piece Latino-Americano No. 1, and Elogio de la danza is probably Brouwer's most popular guitar piece and has been recorded and choreographed many times. It is intended as a homage to Igor Stravinsky. El Decameron Negro consists of three parts...
15 Guitar Music, Vol. 2
The Greek guitarist Elena Papandreou has recorded eight of Brouwer's compositions for solo guitar on Brouwer: Guitar Music, Vol. 2, Naxos 8.554553 (2001). In the liner notes Steven Thachuk first discusses the earliest composition, Canticum (5:54):
Canticum (1968) was the first guitar piece that Brouwer had written since Elogio de la danza [Praise of the Dance] in 1964. It was composed at the request of the Cuban guitarist, Carlos Molina, who was preparing a recital of Brouwer's pieces.
Thachuk observes that the work introduced the composer's ".. new language of metre, dynamics and timbre." It has two sections, Eclosion and Ditirambo. A second piece, from 1971, is La Espiral eterna [The Eternal Spiral] (7:38)), which Thachuk says is "an instrumental tour-de-force". It alludes to spirals ranging from the largest galaxies in the universe to the tiniest organisms on Earth.

Thirdly, Parabola (7:55), written in 1973, is intended as a musical counterpart to the painting of the artist Paul Klee. The fourth title is a 1974 work entitled Tarantos (5:55) which suggests a flamenco dance called the taranta. The liner notes continue:
The first solo guitar piece of the "national Hyper-Romantic" style was El Decameron Negro (1981) [16:24], composed for Sharon Isbin. The work consists of three ballads based upon El Decameron negro by the anthropologist Leon Frobenius. The book is based on African legends which were arranged into a narrative about a warrior who wished to be a musician. The three movements display the new Brouwer style with colour, excitement and poetry.
Another work composed in 1981 is Preludios Epigramaticos [Epigrammatic Preludes] (11:44). The liner notes tell us that Variations on a Theme of Django Reinhardt (12:03) is from 1984 and is Brouwer's only solo guitar piece containing a theme and variations. It is based on Nuages, a jazz composition by Reinhardt. Paisaje cubano con tristeza [Cuban landscape with sadness] (5:40) is a 1996 work which continues the Cuban Landscape series found on the Koch Schwann recording above.

16 Guitar Music, Vol. 3
Graham Anthony Devine is a classical guitarist who was born in England but emigrated to Brazil in his teens. He is the guitarist on Brouwer: Guitar Music, Vol. 3, Naxos 8.554195 (2003). The liner notes are by the performer:
The sonata [15:32] which begins this disc was written in 1990 for Julian Bream, who gave its first performance the following year.
...
Tres Piezas Latino-Americanas [Three Latin American Pieces] [11:44] are based on various songs from South America.
...
Leo Brouwer composed his Suite No. 2 [6:14] as an adolescent. His Cuban roots are heard in the outer movements, while the central movement is suggestive of neo-classical Russian composers such as Shostakovich, Stravinsky and Prokoviev.
Brouwer enjoyed a close relationship for many years with the Japanese composer Toru Takemitsu. Hika: In Memoriam Toru Takemitsu [7:24] was completed shortly after Takemitsu's death.
...
An Idea [2:52] is a short piece written in honour of the seventieth birthday of the Canadian guitar teacher, Eli Kassner.
...
Cuban Landscape with Carillons [6:25] is a fascinating piece which uses repeated fragments, harmonics and some special effects...
...
The religion of the Yoruba was brought to Cuba by African slaves and Orishas is the Yoruban word for Afro-Cuban gods and goddesses. Brouwer's Rito de los Orishas (Rite of the Orishas) [15:56] is a dark, powerful, rhythmic work in two movements.
...
Un Dia de Noviembre (A Day in November) [4:27] was composed for a black and white film made by Humberto Solaz in 1967.
17 El caminante
Sonata del caminante was written in 2007 for the legendary guitarist Odair Assad. It was published by Ediciones Espiral Eterna and was given its recorded premiere on a 2010 GHA Records disc, El caminante. The movements are: Visión de la Amazonia, El gran sertão, Danza festiva, and Toccata Nordestino. The composer writes in the liner notes:
Sonata del caminante was composed in a few days, at once for Odair Assad. Composition is a birth with its pain, its effort and its joy but, in this case, everything was organic. Thinking and doing were one and the same. An impossible challenge for any guitar virtuoso is something common for Odair. This contributed to the fluidity of the sound in the Sonata. The Sertão and the great forest intersect in waterfalls of sounds distant and static, calmed like the plain. Thematically you won't find in the Sonata del caminante sweet melodies nor gracious batucadas; if I intended something, it was 'intensity.' I hope to have succeeded.
18 Arranger
Brouwer enjoys arranging the classical and popular music of other composers for classical guitar. He has arranged Scott Joplin's The Entertainer and Elite Syncopations for solo guitar. His recorded Beatles arrangements include an album entitled From Yesterday to Penny Lane: Seven Songs After The Beatles, Arc Music 1247 (1994). The songs were written by John Lennon and Paul McCartney. Guitarist Flavio Cucchi accompanies the Tessarin Chamber Orchestra led by Enrique Ugarte, Conductor.
19 Additional CDs
Here are a few more of the many CDs of the music of Leo Brouwer:
Musique Cubaine pour guitare classique (Cuban Music for Classical Guitar); Sonata (13:37); Marco Diaz Tamayo, Guitar; Voice of Lyrics MM 111
A Day in November; Adam Khan, Guitar; Dinmore DRD052
Guitar Concerto No. 5, "Helsinki": Timo Korhonen, Guitar; Tampere Philharmonic Orchestra; Tuomas Ollila, Conductor; Ondine 979 (2002)

20 Resources

A Close Encounter with Leo Brouwer
(www.musicweb-international.com/brouwer/rodolfo.htm)
- Lengthy interview of the composer by Rodolfo Betancourt.

Leo Brouwer
(http://www.musicweb-international.com/brouwer/) - Article by Andy Daly, Classical Music on the Web - Biography and extensive list of works for guitar.

Leo Brouwer at Chester Novello (www.chesternovello.com/composer/183/main.html) - The career and sheet music of Leo Brouwer at Web site of his music publisher.

This page was last updated on March 5, 2022