Home
Blog
Composers
Musicians
Black History
Audio
About Us
Links
Musicians:
Blanke, John
Bridgetower, George A. P.
Chapman Nyaho, William H.
DePreist, James
Dworkin, Aaron Paul
Freeman, Paul
Johnson, Francis
Machado, Celso
Ngwenyama, Nokuthula
Wiggins, Thomas "Blind Tom"
Yifrashewa, Girma

AfriClassical Blog
Companion to AfriClassical.com


Guest Book
William J. Zick, Webmaster, wzick@ameritech.net

© Copyright 2006-2021
William J. Zick
All rights reserved for all content of AfriClassical.com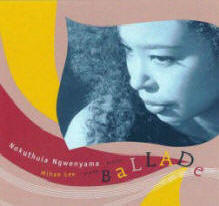 Ballade
Samuel Coleridge-Taylor
Ballade in C Minor, Op. 73
Nokothula Ngwenyama, violin
Mihae Lee, piano
EDI Records 9259 (2005)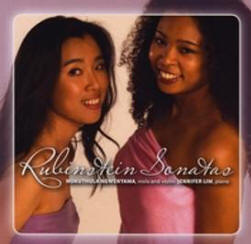 Rubinstein Sonatas
Nokuthula Ngwenyama, viola
Jennifer Lim, piano
EDI Records (2008)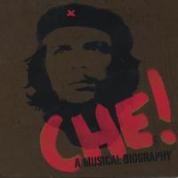 CHE! : A Musical Biography
Miguel Corella
Nokuthula Ngwenyama, viola
Michael Long, guitar
EDI Records 6254 (2004)
Home -> Musicians -> Ngwenyama, Nokuthula

Nokuthula Ngwenyama (b. 1976)

African American Violist & Violinist

President of American Viola Society
---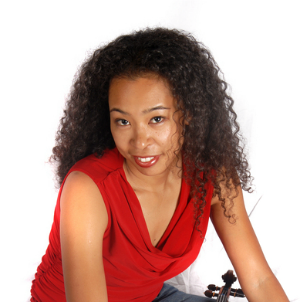 1 Classical Music's Appeal
Nokuthula Ngwenyama is an American violist and violinist of Zimbabwean and Japanese descent. She was born June 16, 1976, and grew up in Southern California. Her earliest musical instruments were the piano and the violin. She faced resistance at first, as she explains at her Web site, http://www.ngwenyama.com/live/:
My father, a Ndebele man from Zimbabwe, discouraged me from the start. 'Why are you playing this white man's music?' he would ask. He didn't understand that this kind of music spoke to me in a way not affected by race.
2 Viola Studies & Debut
At the age of 12, young Nokuthula switched from violin to viola because she was captivated by the sound of the instrument. The Web site www.AmericanViolaSociety.org describes her early career:
Nokuthula Ngwenyama is recognized as one of the foremost instrumentalists of her generation. Her acclaimed appearances as soloist, recitalist, and chamber musician garner great attention, as she plays 'music beautifully, with dazzling technique in the virtuoso fast movements and deep expressiveness in the slow movements (The Washington Post).'

Ms. Ngwenyama came to international attention when she won the Primrose Competition and Young Concert Artists International Auditions - both at age 17. Her debut recitals in Washington, D.C. at the Kennedy Center and in New York at the 92nd Street 'Y' were widely praised, and in 1997 she received an Avery Fisher Career Grant.
The Web site goes on to say that Ngwenyama graduated from the Curtis Institute of Music in 1996, and that a Fulbright Scholarship enabled her to study at the Conservatoire National Superieur de Musique de Paris.
3 Life Beyond Music
Ngwenyama's interests in life extend beyond music. She completed a Master's Degree of Theological Studies at Harvard University in 2002, after studying the religions of Africa and Asia. Her Web site features an illustrated journal of her first trip to Africa. She met her father's relatives in Zimbabwe and participated in concerts in that country and in South Africa.
4 Viola Society
The Sept. 4, 2008 issue of StringsMagazine.com reported: "Viola Society Elects Ngwenyama" "While most eyes are on the US presidential race, the American Viola Society has released the results of its own election. Violist Nokuthula Ngwenyama has been chosen as president-elect of the AVS from now until 2011, when she will succeed Juliet White-Smith and begin a three-year term as president.

5 CHE! & J.S. Bach
EDI Records has released two CDs on which Ngwenyama plays viola or violin and Michael Long plays guitar: CHE! : A Musical Biography, EDI Records 6254 (2004), composed by Miguel Corella of Spain; and J.S. Bach Partitas, EDI Records 6738.
6 Ballade
Nokuthula Ngwenyama plays violin, accompanied on piano by Mihae Lee, on the CD Ballade, EDI Records 9259 (2005). The program includes works by Edvard Grieg and Claude Debussy as well as Ballade in C Minor, Op. 73 (13:36) by the Afro-British composer Samuel Coleridge-Taylor (1875-1912).
7 Rubinstein Sonatas
Rubinstein Sonatas is a September 2008 EDI Records release on which Nokuthula Ngwenyama joins forces with pianist Jennifer Lim. The works are Rubinstein's Sonata for Violin and Piano, Op. 13, and Sonata for Viola and Piano, Op. 49. Another recording is Il Principe: Courtly Airs and Dances, with Nokuthula Ngwenyama, viola; Michael Long, guitar; and David Brewer, violin.

8 Past Seasons
Nokuthula Ngwenyama's website provides this list of professional appearances in past seasons:
Ms. Ngwenyama's past seasons include performances with the Charlotte Symphony, the Louisiana Philharmonic, the Austin, Jackson and Memphis Symphonies, and appearances with the Chamber Music Society of Lincoln Center. She also performed with Christopher Seaman and the Rochester Philharmonic Orchestra, the KwaZulu Natal Philharmonic Orchestra in Durban, South Africa, as well as Esa-Pekka Salonen and the Los Angeles Philharmonic. Domestic appearances include performances with the Atlanta, Baltimore, and Indianapolis Symphonies as well as the National Symphony Orchestra. She has been heard in recital at Tokyo's Suntory Hall, the Louvre, the Ford Center in Toronto, and the Maison de Radio France. Summer festival appearances include Green Music, Vail, San Diego's Mainly Mozart, Chamber Music Northwest, Marlboro Music Festival, and Spoleto USA.
9 White House
Ms. Ngwenyama has performed at the White House, in honor of the 10th anniversary of Performance Today on NPR, her website explains, and has testified before Congress as a witness for the National Endowment for the Arts:
Ms. Ngwenyama's performance at the White House, commemorating the 10th anniversary of NPR's Performance Today also featured artists Wynton Marsalis, James Galway, and Murray Perahia. She has been featured on CBS Sunday Morning and the PBS program Sound of Strings in the Musical Encounter Series. A dedicated advocate for the arts, she has testified before Congress on behalf of the National Endowment for the Arts.
10 Professor
The website of Ms. Ngwenyama notes her service as visiting professor at the University of Notre Dame in 2007, followed by her position at the Indiana University Jacobs School of Music:
In addition to her performance activities Ms. Ngwenyama served as visiting professor at the University of Notre Dame in 2007, where she taught instrumental music and lectured in the areas of African Music and Music and World Religions. She joins the faculty of Indiana University Jacobs School of Music as visiting professor for the 2008-09 academic year and serves as director of the prestigious Primrose International Viola Competition.
This page was last updated on January 23, 2021