Home
Blog
Composers
Musicians
Black History
Audio
About Us
Links
Musicians:
Blanke, John
Bridgetower, George A. P.
Chapman Nyaho, William H.
DePreist, James
Dworkin, Aaron Paul
Freeman, Paul
Johnson, Francis
Machado, Celso
Ngwenyama, Nokuthula
Wiggins, Thomas "Blind Tom"
Yifrashewa, Girma
AfriClassical Blog
Companion to AfriClassical.com


Guest Book
William J. Zick, Webmaster, wzick@ameritech.net
© Copyright 2006-2021
William J. Zick
All rights reserved for all content of AfriClassical.com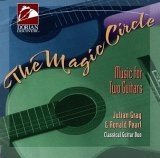 The Magic Circle
Images do Nordeste; Boliviana
Misterios do Rio Lento
Julian Gray & Ronald Pearl, guitar
Dorian Recordings 80111 (1994)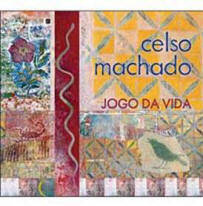 Celso Machado: Jogo da Vida
CBC Records 3021 (2007)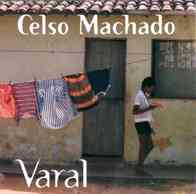 Varal
Canto de Escravo (Slaves Song)
Surucua Art Productions 002 (1997)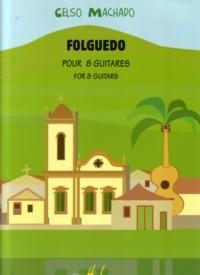 Folguedo For 8 Guitars
Celso Machado
Home -> Musicians -> Machado, Celso

Celso Machado (b. 1953)

Afro-Brazilian Classical Guitarist & Composer

Brazilian Music With Baroque Inspiration
---
Audio Samples: Surucua Art Production 002 (1997); Varal; Celso Machado, guitar
a Parazula
b Canto de Escravo (Song of the Slaves)
1 Classical & World Music
Celso Machado is an Afro-Brazilian composer, guitarist, lyricist and singer whose personal website is http://www.CelsoMachado.com. The works he writes, performs and publishes are played by guitarists in both classical and world music genres. William J. Zick interviewed Celso Machado by phone on May 17, 2010. Celso explained that a second book of his sheet music would be called Brazilian Music With Baroque Inspiration.

2 Birth
Celso was born in Ribeiro Preto, São Paulo State, Brazil on January 27, 1953. Ribeiro Preto is in the Northeast area of the State, some 300 kilometers from the City of São Paulo. Celso was the second-youngest of six brothers. When he was about 2 his father died. At age 7 he began performing in street bands.
3 Mother's Death
The youth was only 12 when his mother died in 1965. For about a year, he and his younger brother Carlinhos lived with an Aunt and a Grandmother. From 1966-1970 the two brothers lived with their oldest brother, Benedito, and Benedito's wife and children, in the Northeastern interior towns of São Jose Rio Preto, Tupã, and Guararapes.
4 Rhythm Maker
Tony Montague wrote an article on Celso Machado for The Georgia Straight, in Vancouver, British Columbia, Canada July 15-22, 1999. It is reproduced at the guitarist's Web site. The title is: The Rhythm Maker: the instruments Celso Machado plays are the fruits - sometimes literally - of his love of music. Dried-tangerine-skin samba anyone? The reporter observes that Machado is constantly making music with whatever is at hand. He continues:
But there's another side to Celso's musical inventiveness and versatility: He's a highly respected multi-instrumentalist and composer, with nine solo recordings to his name - including 1997's Juno-nominated Varal. Marcus Vinícius, one of Brazil's leading critics, has hailed him as " the most important Brazilian guitarist of the new generation." And in France, where he lived for a number of years, Celso's compositions are taught [in] the conservatories.
5 First Guitar
In the newspaper article, Tony Montague quotes Celso as saying he shared and borrowed guitars for 4 years, until a fan gave him his first instrument:
That was in 1969, and I was already teaching quite a bit. The guitar was nothing fancy, but it was so great to have one of my own at last that I almost cried.
6 Lessons
Celso told the reporter that his own guitar instructors gave him lessons without charge:
They were happy to show me what they knew. The condition was that I wouldn't miss any classes, and that I learned everything they taught.
7 Solo Career
The article chronicles Machado's early career as a soloist:
Little by little Celso was able to put together a career as a solo artist, performing in bars and theatres, even appearing on TV. He played classical compositions, as well as popular Brazilian pieces in styles such as chôro, baião, and samba.
8 Quartet
Montague relates that 5 of the 6 Machado brothers became professional musicians. He tells of Celso's relocation to São Paulo and the formation of a quartet comprised of himself and three of his brothers:
In the early '70s, Celso moved to the sprawling city of São Paulo to live in a house with Geraldo, Carlinhos and Filó, and performed in a quartet with them. Despite the pleasure of being reunited with his brothers, it was a difficult time. "I was still young, and trying to figure out how to get into the music business in Brazil, which is extremely competitive. There were so many promises made to me - but for a long time they never came to anything."
9 First Recordings
Celso told Tony Montague that he launched his career as a solo guitarist with two instrumental recordings:
"Eventually, though, I did manage to put out a couple of records of instrumental music on guitar - Brasil Violão and Violão".

Released in 1977 and 1980 respectively, the albums established Celso's reputation at home and abroad as one of Brazil's most outstanding new guitar players.
10 International Career
In 1982, while still living in Brazil, Celso Machado met a French guitarist, Thierry Rougier. Celso began his international career in the following year, 1983, at the Festival of Brazil in London, England. Rougier invited Celso to visit him at his home in the South of France, near Toulouse. During the visit, Thierry Rougier introduced his guest to organizers of various guitar festivals. He also helped Celso put his compositions on paper.
11 Publishing
The works were brought to the attention of the publisher Éditions Henry Lemoine in Paris, and were published with the involvement of the Festival International de guitare de Mérignac, near Bordeaux. The title of the volume translates in English to Brazilian Popular Music for Flute and Guitar. In 1985 the two guitarists recorded a vinyl album, Imagens do Nordeste.
12 France
In the interview with William J. Zick, Celso was asked how many years he had stayed in France. He replied that he was in France for nearly 5 years, from 1984 to the beginning of 1990.
Between those years, in 1986 I came to Canada, from France. That was the first time I came to Canada. My brother just flew from Brazil in 1985 to join me there. In '86 we shuttled between France and Italy. So I flew from France to Canada in '86, after I came back it was just for a few weeks or a month in Canada. I went back to France again.
Celso added that he still returns to France frequently.
13 Vancouver
Performing at three festivals in Vancouver in 1986 convinced Machado that he wanted to live in the city, and when he eventually made the move he found a close collaborator with whom he often performs, according to Tony Montague:
Over the next six years the multi-talented guitarist made many visits to B.C. He's since become one of the pillars of the world-music scene here, and has collaborated with many artists - with none more closely than Chinese pipa (lute) virtuoso Qiu Xia He, whose group Silk Road Music also appears at this year's VFMF.
In the interview For AfriClassical.com, Celso Machado was asked when he settled in Canada:
1988 basically. I became a Landed Immigrant in 1990.
14 The Magic Circle
A prominent example of a recording of Machado's compositions by other artists is The Magic Circle: Music for Two Guitars, Dorian Recordings 80111 (1994). It includes three works which Machado composed: Imagens do Nordeste, Boliviana, and Misterios do Rio Lento. The guitarists are Julian Gray and Ronald Pearl.
15 Juno Nominees
Three of Machado's CDs have been nominated for Canadian Juno Awards: Varal, Surucua Art Productions 002 (1997); Jongo Lê, Daqui (1999); and Capivara, Surucua Art Productions (2005). Capivara was a nominee for 2006 in the 'World Music Album of the Year' category. Varal includes Canto de Escravo (Slaves Song), a song whose lyrics pay homage to the Afro-Brazilian slaves who once worked Brazil's sugar plantations. Surucua Art Productions is Celso Machado's personal label.
16 Folguedo
William J. Zick asked Celso if he had written a work for the Zagreb Guitar Quartet. Celso replied that he had:
I wrote an adaptation of a piece I have for 8 guitars
The interviewer asked if the composition was

Folguedo

. Celso answered:
Exactly. I had to adapt to a version for 4 guitars because I knew they were such great guitarists. So I made this version for them...
17 Baroque Style
Celso explained that because of the architecture he saw in France and Italy, and the Italian Baroque Music he heard in Europe, he was inspired to compose pieces with Baroque influences. He was asked what he called the project, and replied:
Brazilian Music With Baroque Inspiration is what I will call the published book. My whole career I have been fascinated by Barroco Music. I still feel that sparked my composing since that time.
Guitarists Juanita Wooten and and Lynn Peterson perform Motivo Barroco by Celso Machado in a June 1, 2010 YouTube video (5:15) we find attractive and engaging.
18 Film Scores
Machado has composed sound tracks for several documentary films. His score for the film In the Company of Fear won a Leo Award in 2000 in Canada, where he has lived for many years. Publication of Machado's sheet music has resulted in many performances by other guitarists.
19 Master Classes for Guitar
Machado has adopted rhythms and musical instruments from many cultures. In the interview for AfriClassical and AfriClassical.com, he explained his method for teaching master classes for guitar:
We could call them master classes, but I prefer to work with a guitar group of around 8 people. It is actually a pretty good number.
Celso contrasted his method with the practice he has often observed in other settings:
Normally in master classes that I have experienced, a teacher comes to the room and picks one person at a time.
...

I don't think that's a good idea to work individually. Basically, if I am in the room with maybe 15, 20 or however many people, I prefer to make everyone play together at the same time.
20 Selected CDs
The compositions of Celso Machado can be found on a number of CDs, some including him as a guitarist and others not. Selected examples of his works on such CDs are:
Algodao Doce, Musique populaire brasilienne: Pé de Moleque; Piazza Vittorio; Quebra Queixo; Evocacion; Duo AgiLeo - Zsófia Boros, guitar; Daniela Lahner, flute; Preiser Records 90505 (2005)
Algodao Doce, Paçoca, Pé de Moleque, Piazza Vittorio; Guitare Plus Vol. 33: Argentine, Bresil, Colombie; Confluences Ensemble; Mandala 4943 (1999)
Algodao Doce, Paçoca, Pé de Moleque; Modinha: Die Musik Südamerikas;
Walter Stoiber, Winfried Stegmann, guitar; Ambitus 97925 (1999)
Algodao Doce, Paçoca, Pé de Moleque, Quebra Queixo; Romancing the
Oboe; David Nutall, Timothy Kain, guitar; Tall Poppies 119 (2006)
Bolinhas de Queijo, Imagens do Nordeste, Sambalanco; Folios Guitar Duo; Neil Anderson, William Buonocore, guitar; Centaur Records 2181 (1995)
Danças Populares Brasilerias; Jamerica: Guitar Music From The New World; Jam Quartet; Bis 977 (1998)
Imagens do Nordeste; (Excerpts): Catgut Flambo; Harris Becker, Pasquale Bianculli, guitar; Msr 21699 (1999)
Misterios do Rio Lento; Nylon & Steel; Manuel Barrueco, Al di Meola, Steve
Morse, Andy Summer, guitar; Emi Angel 56941 (2001)
Quebra Queixo; La Luna; Canadian Guitar Trio; Skylark Digital 9802 (1998)
Xaranga do Vovo; Brazilian Portrait; Gerald Garcia, guitar; Naxos 550226 (1994)

21 Jogo da Vida
The online music shop of CBC Records, http://www.cbcshop.ca/, says Machado's CD Jogo da Vida, CBC 3021, released July 3, 2007, represents a substantial departure for him:
Until now, Celso's recordings and live performances have been mostly solo affairs: amazing, delightful, but still focused pretty much on his own talents. To start this project, however, Celso put together his dream band for a Toronto concert as part of CBC Radio's OnStage radio series. He brought in his brother, Carlinhos Machado, from São Paulo, added the prodigiously-talented young Torontonians David Virelles and Rich Brown, and completed the quintet with renowned New York-based Brazilian expatriate, Cyro Baptista. The concert was a great success. Then, as the subsequent recording sessions heated up, two more young Torontonians – singers Eliana Cuevas and Guiomar Campbell – stirred their sonic spices into the delicious musical stew that is now Jogo de Vida. Celso alone is a force of nature, but you won't believe your ears when you first hear the sound of these six other great musicians adding their unique voices to his. Bon apetite!
Performers on Jogo da Vida are Celso Machado, acoustic guitar, vocal and percussion; Carlinhos Machado, electric guitar; Cyro Baptista, percussion; David Virelles, piano; Rich Brown, electric bass; Guiomar Campbell, vocals and percussion; and Eliana Cuevas, vocals.


This page was last updated on January 23, 2021